Pepper's Project Exhibition
Image Sight 6th
PART Ⅰ
Two Persons Exhibition
野川 大志「Beyond Words」  
原 悠介「Projection Cooking 2」
2013. 5/27mon~6/1sat
AM11:00~PM7:00(sat~PM4:00)日休
Pepper's Gallery

Image Sightは新しいデジタル及び映像表現が始まった2000~2003年にかけてシリーズで5回開催したプログラムです。1stから5thでは様々な実験的な作品が展開されました。
そして10年ぶりにこのプログラムを復活し、10年の経過を経て新たな段階のデジタル及び映像表現の作品をプレゼンテーションします。
Image Sight is a series of program that Pepper's Gallery presented which includes five exhibitions between 2000~2003 when a new wave of digital and visual art started to make its own way into the world of art. A variety of experimental art was introduced in those five exhibitions. The program will make a come back in Pepper's with new artworks after 10 years of development in this field of digital and visual art.
Taishi NOGAWA "Beyond Words"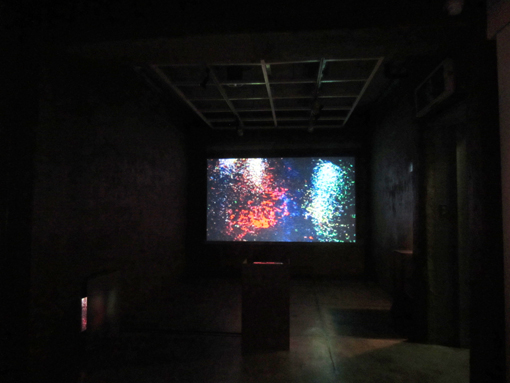 I collected natural phenomenon like the reflection of light on the river surface, light through the leaves and the wavering trees and leaves, and then I compressed the passage of time into art. Reflection and shadow could give millions of special flickering and refrain to the place's characteristics. And ever-changing light and the texture will give it a "word-can't-explain" kind of world. Enjoy the blend of additive color mixing and subtractive color mixing, which is considered as video expression's aporia,
Taishi NOGAWA
2013 Completed graduate programs at Musashino Art University, Design Course, Visual Communication
Exhibitions
2012 Hwaseong Cultural Festival Video Installation Exhibition, South Korea
Yusuke Hara "Projection Cooking 2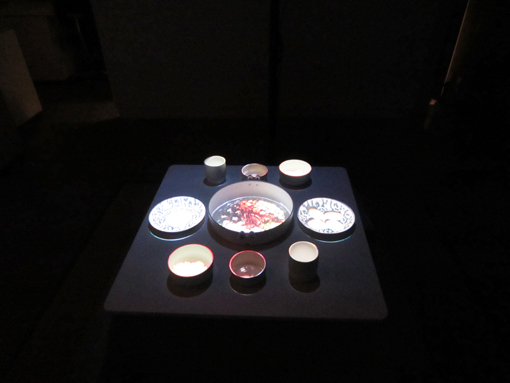 Eating food is an essential part of our life.
Well, but whatever the habit that uses all five senses is another form of meal for sure.
Yusuke Hara
Born in 1991
2013 Currently a junior at Tokyo Zokei University
最終日6/1(土)は展覧会はPM4:00で終了します。