ASIAN STYLE Ⅺ
PART I  
Two Persons Exhibition
村上佳苗「この島で 」
西 紗智子「追憶の標(しるべ)」
2010.9/27mon ~10/2sat
AM11:00~PM7:00(sat~PM4:00)
Pepper's Gallery

21世紀の入り口で 世界が急速にグローバル化に向かい グローバルスタンダードが求められるとき
我々は自身のアイデンティティーの そのものの立つ、根底の地点が問題となるのだ。 深いアジア的な表現が次を担う若き世代から現れてきていることに注目すべきだ。 2000年から始まり毎年10月に開催してきたシリーズ11回目となるプログラム。
As we enter the 21st century, the world rapidly moves toward globalization and a global standards are demanded. The core of our identity becomes an important issue, precisely at such a moment. Therefore, we need to pay attention to the rise of deeply Asian expressions articulated by the younger generations of artists today. Started in year 2000, this is the eleventh installment of the exhibition series, which has been held every October, starting in year 2000.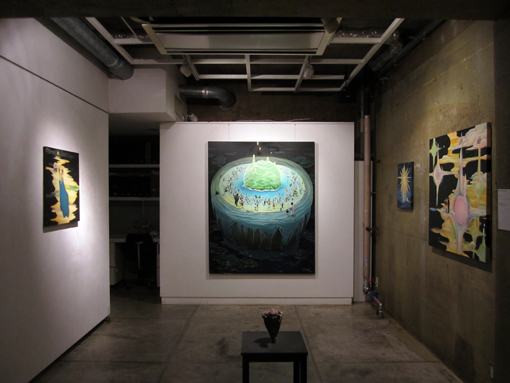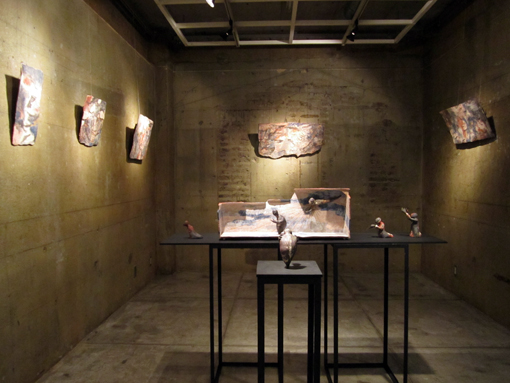 Kanae Murakami "Here in This Island"
It is sad, hard, but comfortable to live in this island. Everything seems ever so precious.
Kanae Murakami
1986Born in Omishima Island, Ehime, Japan
2010Currently enrolled in the first semester of Second-year Doctoral Degree Course, Oil Painting Course, Tama Art University
2009Pepper's Project Exhibition – "Asian Style X"
Sachiko Nishi "Milestones of Memory"
Pottery – clay as material, the process of heating. Clay's characteristics allure me. When creating pottery, I try to combine it with what I find in everyday life. When the two is in perfect harmony, the story is found, and another "thing" in myself will be accomplished.
Sachiko Nishi
1986Born in Nara, Japan
2010Graduated from Kyoto Seika University, Fine Arts Department, Ceramic Course
2010 Enrolled in Graduate Programs at Kyoto Seika University, Fine Arts Department, first semester
最終日10/2(土)は展覧会はPM4:00で修了します。