Pepper's Project Exhibition     
Three Different Texture
PART I
5/28mon~6/2sat
Solo Exhibition
曳野真帆「MIRROR」
Pepper's Gallery
AM11:00~PM7:00(sat~PM4:00)


Curation: Asuki Shiraishi/
Pepper's Gallery Assistant Director, KRAMA Director. www.krama.jp

今回はPepper's GalleryのAssistant Director白石愛須希/Asuki Shiraishiのキュレーションにより、作品への追求力から生まれる触覚的感覚をテーマにそれぞれ全く異なる表現スタイル"Three Different Texture"として、1週目・映像、2週目・版画、3週目・紙のレリーフ、による3人のSolo Exhibitionを開催します。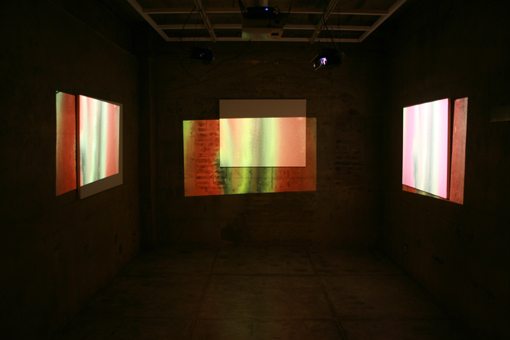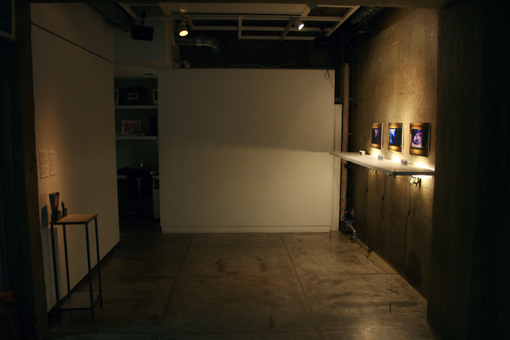 In video installation series "MIRROR",
I will be placing colors on the mirror and as I place water on top of it,
it will be distilled, and make the water blur.
The video will be played against the wall.
It will show different faces instantaneously – texture, color, shape•••
On the monitor, a moving "picture" is now created,
and it's just like a painter painting a picture.
I will try to establish a new style of "painting" through this series.
Maho Hikino
1985 Born in Hyogo, Japan
2008 Graduated from Doshisha Women's College of Liberal Arts, Department of Information and Media
2010 Completed graduate programs at Tama Art University, Information Design
Activities
2012 Group exhibition "J_ART_2nd" (WILLIAMSBURG ART & HISTORICAL CENTER/NY)
2011 Solo Exhibition "MIRROR, Maho Hikino Video Art Exibition" (gallery café bar enyen, Azabujuban) 2011 Solo Exhibition "Maho Hi
kino Video Exhibition" (Double Tall Shibuya, Shibuya)
2010 Group Exhibition "Tama Art University Graduate School & UdK Exchange Exhibition (Gallery le Deco, Shibuya)
2009 Solo Exhibition "MIRROR#2-chill out" (Pepper's Gallery, Ginza)
2008 Solo Exhibition "MIRROR#2" (shinjuku ganka gallery, Shinjuku)
2007 Solo Exhibition "Drawing Piano" (AD&A Gallery, Osaka)
Magazine Review
2010 "ARTBOX vol.8 Contemporary Artist File, Contemporary ART"
2010 "Hyper Art Catalogue"
最終日は16:00で展覧会は終了します。