Pepper`s Project Exhibition
Other Painting XII
PART I
Solo Exhibition
本村桜アリス「シルバーの中へ」
2013.1/14mon ~ 1/19sat
AM11:00~PM7:00(sat~PM4:00)
at Pepper's Gallery

ここではないどこか別の・・・   other・・・
今日本のアートシーンの中で、paintingを中心に新しい流れが広がりつつあります。
そこには感覚や感情が源になっていても、自己の救済的開放が目的のナイーヴな危うさは見受けられず、独自のルールで社会や世界とリンクしながら個々のフィールドを築き上げています。そしてそのフィールドを目の前にした私達は、そこが身近な場所に存在する"どこか"であることに気づくのです。シリーズ10回目のProject Exhibition。
Not here, but somewhere for sure…other…
A new wave is spreading among art scene, around Japanese painting.
Feelings and emotions still seem to control the artists, however relief from self-salvage is
not the style anymore. It's neither vulnerable nor naïve anymore. They create their
own world by uniquely relating themselves to society and the world. And when we
encounter their world, we realize that it DOES surely exists somewhere, somewhere in
our lives. This is the 12th Project Exhibition.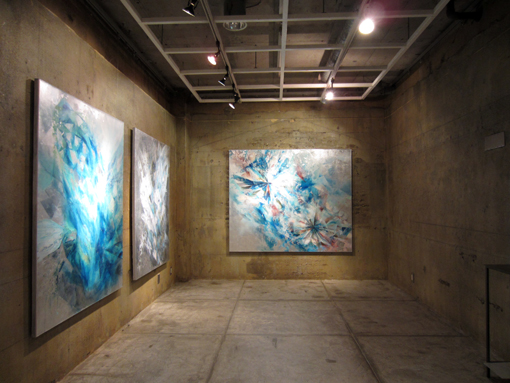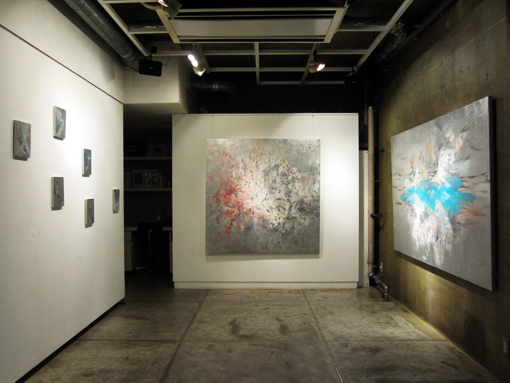 Sakura Alice Motomura [Into the Silver]
Using the elements of oil paint and metal to convey the ideas of fragmentation, change, healing, sensation, growth and evanescence.
Sakura Alice Motomura
Born in Australia in 1985 to Japanese and Australian parents. Currently a Monbukagakusho Scholarship recipient in the Master's program at Tama Art University
1/19(土)最終日は展覧会はPM4:00で終了します。